By Guest Blogger Sara Sauder
In this week's post, blog contributor and fellow pelvic floor PT, Sara Sauder, who practices in Austin, Texas at Sullivan Physical Therapy, provides us with an honest, thoughtful answer to this all-too-common dilemma. Take it away Sara!
If you're lucky enough to find a pelvic floor physical therapist in your area, good for you!  You are hopefully on your way to seeing some change in your quality of life.
Unfortunately, however, there are many people that do not live close to an experienced therapist.  This means that some travel may be involved. Many of my patients come from neighboring cities to get weekly treatments for their pelvic pain.
It is not a perfect scenario as some of them have an increase in their symptoms in just the drive that takes them to my clinic and back home. But, it is the only option that they have right now and they have decided that it is more beneficial to make the drive and get care than to stay at home without care.
If you know of a good pelvic floor physical therapist in a neighboring city, weigh the pros and cons of becoming their patient. You might want to give it a trial run for a few weeks to see if making the effort to see them is worth it for you. This is a huge commitment. It could mean taking off a considerable amount of time from work for you and possibly for someone that might need to drive you. (Some of my patients just cannot sit so they cannot drive themselves. Therapy itself is not going to preclude you from driving independently.)
For those of you who live in a city or even a state that does not have pelvic floor physical therapy options – you can still get help. A few clinics in the country have programs for out-of-state patients, mine included. This means that you can make appointments in a clinic and get treatment by a very experienced therapist.
The therapist should be teaching you a home program that is tailored to your needs. Some of these clinics even encourage you to bring a guest. This could be either a physical therapist from your hometown that is willing to learn new techniques to treat you, or it could be a loved one that will be trained in safe, effective techniques that could benefit you in the long run.
The treatment that you will receive at home will be helpful and move you forward, but it will not substitute seeing a very experienced pelvic floor physical therapist consistently.  This scenario is not perfect, but it is the best available option if you live in an area without a lot of pelvic floor knowledge.
Another issue that arises from only going for an out-of-state visit is that there is poor follow-up.  See if your therapist can continue communication with you for several weeks after your visit so they can continue to tweak your home program as necessary.
Treatments are not cookie-cutter for each diagnosis, so while we might be able to teach you some really powerful stuff for a home program, once you go home and get it started, you might need to change a few things.  This is where keeping email or phone communication for a bit will come in really handy.
Below is a list of pelvic floor physical therapy clinics that have out-of-town patient programs:
Contact me with any questions at [email protected] or leave them anonymously in the comment section below.
More about Sara: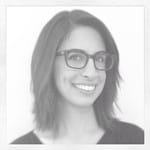 Sara K. Sauder PT, DPT is a pelvic floor physical therapist from Sullivan Physical Therapist in Austin, Texas. She received her Bachelor's degree in Biology from the University of Texas in Austin and her Masters and Doctorate degrees from Texas Woman's University in Houston.
Sara's primary interest is pelvic pain. She is consistently learning about new treatment techniques, reading about complex pain treatment approaches and pursues opportunities to learn from pelvic pain specialists across the country. Her goal is to help people living with chronic pain learn how to manage, improve and abolish their symptoms. She feels patient education is vital to recovery and she works to have open communication with each patient's medical team.  Check out her awesome blog at: blogaboutpelvicpain.com!