By Gabriella Chavarin
Our FAVE Pelvic Health Resources, Products!
It's that time of year when we all make "New Year's resolutions." If you're anything like us, you've probably resolved to sleep longer, be more active, and eat healthier. But what about your pelvic health?
One of the questions I'm asked most often at PHRC is: "Do you have any recommendations on what I can do to get better?" The short answer to this is no. Tackling your pelvic health usually requires a multidisciplinary approach that is uniquely tailored to each patient. However, there are some fantastic general resources and treatment options that can get you started on the path to a healthier you. So in the spirit of kicking off the New Year in the right direction, I've decided to share some of our favorite pelvic health resources and products with you.
(A little disclaimer: PHRC is not affiliated with any of the following providers, resources, or products.)
#1 Find Community
When faced with the uncertainties and trials of pelvic pain, it helps to know that you're not alone. Finding a community of individuals who are also dealing with the same struggles that you are can greatly help reduce one of the contributors to pelvic pain/dysfunction; anxiety. Check out these groups to get started:
#2 Shop Wisely
DO NOT, I repeat, do not buy a product without first doing some research. Not every product that claims to cure your pelvic pain will work. Luckily, we've done some research for you, and compiled a list of our favorite products.
Products
… targets the abdomen, hips, pubic bone, pelvic floor/crotch, tail bone and lower back simultaneously with natural hot/cold therapy.
…provides extreme comfort and support while eliminating pressure hot spots.
…firm compression, post-partum belly binder.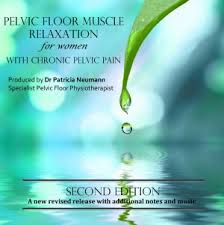 Pelvic Floor Relaxation CD for Pelvic Pain
…30 minutes of guided pelvic floor muscle and whole body relaxation with breathing exercises, in two versions for men, and women.
…Eco friendly, and free of harsh chemicals feminine cleansing products.
…Organic Cotton Pads
Here are a few options:
Lubricant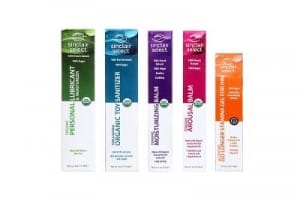 …organic, free of dyes, and sans chemicals. Here are a few options:
Firefly Organics
Sinclair Institute Organic Personal Lubricant 
Slippery Stuff Personal Lubricant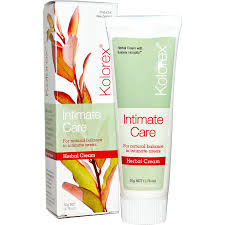 …Soothing herbal cream. Free from synthetic preservatives, mineral oils, synthetic fragrances and parabens.
…Helps relieve irritation & helps heal sensitive, sore or chapped nursing nipples.
Organic Wipes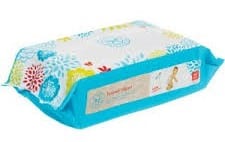 Effective in soothing vaginal irritations.
Two choices:
Nature Certified Feminine Soap
…An all-natural foaming feminine wash with 78% organic ingredients.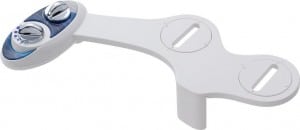 Self-Cleaning Dual Nozzle Bidet
…The Luxe Bidet Neo 185 is a dual nozzle, fresh water, non-electric mechanical bidet attachment.
…Vulva protectors.
…GoCommandos all cotton patches stick securely in your pants and jeans, eliminating conventional underwear. Now worn by many women suffering from pelvic pain, vulvar andbladder conditions, and claiming their extreme soothing comfort.
Writings and DVDs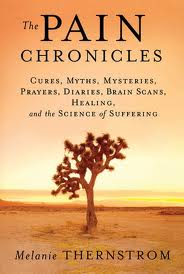 …In The Pain Chronicles, Melanie Thernstrom traces conceptions of pain throughout the ages—from ancient Babylonian pain-banishing spells to modern brain imaging—to reveal the elusive, mysterious nature of pain itself.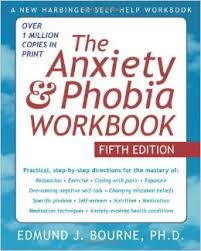 …Exercises and worksheets to overcome problems with anxiety and phobic disorders.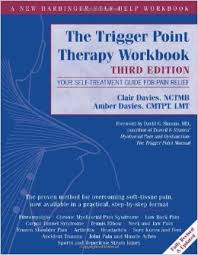 The Trigger Point Therapy Workbook: Your Self-Treatment Guide
…"Claire Davies creates a highly effective form of pain therapy that anyone can learn. This book is a valuable contribution to the field of self-applied therapeutic bodywork."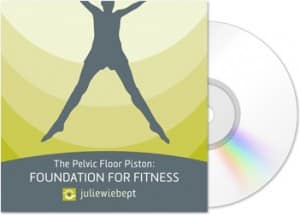 DVD: The Pelvic Floor Piston: Foundation for Fitness 
…. Physical Therapist Julie Wiebe guides you step-by-step through new concepts, exercises, movement strategies and body awareness tips easily integrated into your day.
DVD: Your Pace Yoga "Relieve Pelvic Pain" by Dustienne Miller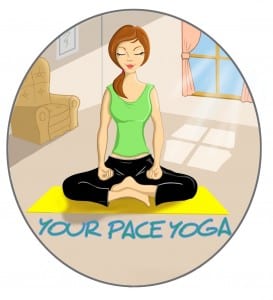 …another great DVD! This DVD was created by Dustienne Miller, a board certified women's health physical therapist and Kripalu Yoga teacher. This yoga home program was specifically designed for men and women who are healing chronic pelvic pain. The DVD weaves together breath work, meditation, body awareness, and gentle yoga postures. This stress relieving program can be practiced in as little as 20 minutes, making it possible to fit into daily life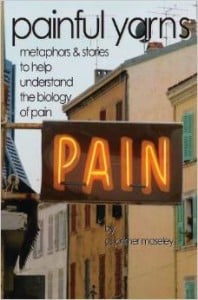 …By Dr. Lorimer Moseley, is a collection of stories that provides entertaining and informative way to understand modern pain biology.
…Explain Pain resources aim to give clinicians and people in pain the power to challenge pain and to consider new models for viewing what happens during pain.
Stop Endometriosis and Pelvic Pain
…"I'm writing this book for women who have endometriosis, to help you realize you're not alone, and, above all, to offer hope." –Dr. Andrew Cook
#3 Embrace the Information Age
The Internet can be an unsettling place full of misguided information. Looking in the wrong place can often cause confusion and anxiety. But if you sift through the rubbish, you can find a lot of resources that are actually quite useful. We happen to like the following blogs for their accurate information, advice and humor:
Additionally, many of the providers we've recommended below also have informative blogs of their own. Head over to their sites for more information.
#4 Explore All Treatment Options
We acknowledge that the list below is a resource that only our California readers can take advantage of, but feel free to leave word in the comment section below if you're looking for someone local to you, and if we know of someone we'll happily send you their detes!
We know that tackling your pelvic health can be a bit overwhelming, and you may not know where to start. Below are a few local providers that we recommend, and treatment options you may want to consider. In conjunction with PT, many of our patients have found these treatments to be very effective in reducing pain, eliminating stress, and improving their overall quality of life.
Acupuncture
We recently had guest blogger Michael Yang L.A.c, DOM explain the numerous benefits of acupuncture for pelvic pain. You can read his full blog here.
Below are our Acupuncturist recommendations for the Bay Area and Los Angeles.
San Francisco Community Acupuncture
Jaime Hampton, DOM, L.A.c, at Golden Leaf Acupuncture
Bria Larson, L.A.c. ATMAT, at Larson Acupuncture
Kim Silsby, L.A.c., at White Peony Acupuncture
Michael Yang, L.A.c, DOM, at Pacific Medical Group
Keiko Cronin L.A.c., Dipl. Ac. & C.H at Centre for Life
Jordan Hoffman, L.A.c., at Hoffman Acupuncture
Bodywork/Massage/Yoga/Pilates
In an effort to promote a healthy balance of staying fit, and not exacerbating patient's symptoms, our therapists will often enlist the help of bodywork/massage therapists, yoga, and Pilates instructors.
We recommend the following practitioners in the Bay Area and Los Angeles.
Also, check out blog posts we've written specifically on the topic of yoga and pelvic pain here and here.
Leslie Howard, at Leslie Howard Yoga
Shannon McMurchy, Pilates instructor at Spring Pilates
Zeina Grifoni at Synergy PT and Pilates
Jessica O'Brien-Ferras at Myofascial Release Therapist
Kesha Fikes, Ph.D., CAMTC, bodywork therapist at CSBMT
Breathe Los Gatos, yoga studio
Ariel Lehaitre-Vasco, PT and Pilates instructor at Pilates Sante
Clayton Campbell, bodywork/yoga at Bhakti Yoga Shala
Pat Berberich, bodywork/massage practitioner at Santa Monica Healing Arts Center
Sex Therapists/Psychologists
We get it. Pelvic floor dysfunctions can wreak havoc on an individual's relationships, as well as their mental, and emotional health. In order to have a well-rounded recovery, it is essential for patients to overcome these types of obstacles. Check out our therapist recommendations below.
And here and here are some blog posts we've written on this very topic.
Celeste Hirschman, MA, sex and relationship therapy
Heather Howard, MBA, PhD, ACS, sexologist at The Center for Sexual Health
Marisa Mazza, Psy.D, psychologist at Behavioral Health Psychology Services SF
Vanessa B. Tate, MA, somatic psychotherapy in San Francisco
Alison Goldman, Psy.D. at Goldman and Jones
Genevieve Platt, PhD, clinical psychologist in Los Gatos
Sylvie Pelaprat LMFT, marriage and family therapist
Rick Stampler, PsD, clinical psychologist in Beverly Hills
Beth Leedham, Ph.D, clinical psychologist and sex therapist in Encino
Erica Marchand, Ph.D, sex and couples therapy in Los Angeles
The New Year presents a great opportunity to reflect, and give thanks for all that we have. It's also the perfect time to consider ways in which we can improve certain areas of our lives. I encourage you to include your pelvic health on your list of New Year's resolutions, and I hope this list of resources will help you towards that goal.
Readers, we want to hear from you! What are some of the pelvic health resources, products YOU swear by? Please share in the comments section below!
And if you haven't already, SUBSCRIBE to this blog (up top, to the right, under Stephanie's photo!), so you can get weekly updates in your inbox, and follow us on Facebook and Twitter where the conversation on pelvic health is ongoing!
All my best,
Gabriella
About Gabriella:
Gabriella helps the wheels go round at PHRC as part of the Editorial and Administrative staff. With almost four years of experience, Gabriella helps patients, and patrols edits. Outside of the office, Gabby enjoys  writing, community outreach, and a good run with her office dog Neziah.