During pregnancy and through delivery, your pelvic floor muscles go through drastic changes. By ensuring that your pelvic floor is at peak health, you can reduce musculoskeletal pain, facilitate labor and delivery, and help reduce postpartum complications, leading to an overall better pregnancy. A 2018 study by the American College of Obstetrics and Gynecology stated that postpartum care in the U.S needs improvement, even suggesting the term "4th trimester" be used to represent the immediate postpartum period in which women need additional care the most. Every pregnant and postpartum woman can benefit from helping these critically important muscles complete their function. The pelvic floor and girdle are highly prevalent in labor and delivery, and dysfunction is commonly encountered in the postpartum stage if the proper steps are not taken. Pelvic floor physical therapy can improve urinary, bowel, and sexual function while reducing the chance of prolapse and minimizing pelvic pain.
71% of women are unaware that vaginal deliveries increase the risk of pelvic floor disorders
Up to 70% of women experience stress urinary incontinence in the postpartum period
36% of women have persistent Diastasis Rectus Abdominis after delivery
51% of women can not perform a kegel with verbal cueing alone, 25% of women perform the exercise in a manner that promotes further dysfunction
Up to 65% of women experience sexual dysfunction 18 months postpartum, regardless of the method of delivery
21% of women who undergo vaginal deliveries have Levator Ani Avulsion
29% of women undergoing vaginal deliveries have pubic bone fractures
77% of postpartum women have low back pain that interferes with daily tasks
Vaginal deliveries are the number one risk for pelvic organ prolapse
Pelvic Floor Physical Therapy During Pregnancy
As we progress through the stages of pregnancy, our bodies go through overwhelming changes and some unpleasant symptoms. Pelvic floor physical therapy can help you alleviate:
Constipation
Urinary urgency, frequency, and leaking
Pubic symphysis pain/separation
Sacro-iliac joint, hip, and back pain
Sciatic pain
Some women have a high tolerance for pregnancy and may not need relief from those symptoms. If that is the case for you, pelvic floor physical therapy can help you:
Optimize pelvic floor motor control to aid in labor and delivery
Instruction in perineal massage to reduce perineal injuries
Improve pelvic floor and pelvic girdle neuromuscular function to reduce pain and dysfunction in the postpartum period
Education and support throughout the pregnancy and during the postpartum period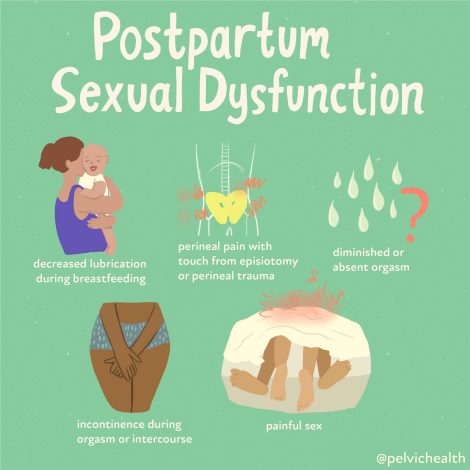 Postpartum Pelvic Floor Physical Therapy
All new moms should undergo an evaluation with a pelvic floor physical therapist. Ideally, this evaluation would occur in the first year following delivery; however, it is never too late to see a pelvic floor physical therapist. Postpartum pelvic floor physical therapy can help with:
Urinary retention, urgency, frequency, hesitancy, pain, and incontinence (leaking)
Constipation, difficulty with bowel movement, fecal incontinence
Painful sex, diminished or absent orgasm
Diastasis Rectus Abdominis
Restoring core function and strength: abdominals and pelvic floor
Pelvic floor and pelvic girdle, lower back, and hip pain
Cesarean section and episiotomy scar tissue and pain
Pelvic organ prolapse prevention and/or treatment
Eliminate discomfort from perineal and/or levator ani trauma
Reduce pain from pelvic neuralgias
Prenatal and postnatal pelvic floor physical therapy begin with an evaluation with your physical therapist. During the evaluation, your physical therapist reviews your history, current symptoms, and functional challenges, and discusses your birth plan if you are prepartum and if postpartum, how your delivery went. Importantly, we understand the challenges of pregnancy and the postpartum period. During the physical examination, the physical therapist examines muscles, tissues, joints, nerves, and movement patterns. Once your physical therapist completes the examination they review your findings with you. The physical therapist creates an assessment and short and long-term goals for your treatment plan. Typically, the frequency of physical therapy treatment is one time per week but this can vary greatly depending on the physical findings. You are given a home exercise program to complement your in-person sessions, and your physical therapist will help to coordinate your recovery with your Obstetrician and the other members of your treatment team. We are here to help you recover and live your best life!
Follow Us on TikTok!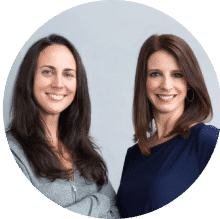 pelvicpainrehab
Pelvic Health and Rehab Center