Wow. What a year!
Each year around this time Liz and I sit back and take stock of the year behind us while looking forward to the year ahead. In this post, I'd like to share some of the exciting happenings that have gone down at PHRC this year.
One of the most exciting events of all was the opening of a new location in Los Angeles back in the spring. I myself moved to LA to spearhead the clinic's opening along with Casie who joined me shortly thereafter. Another exciting happening was our announcement that PHRC is expanding to the East Coast with a soon-to-be open clinic in Boston! This time it will be Liz's turn to pack her bags and relocate to hang out the PHRC shingle.
One of the things that always rejuvenates us is the addition of new members to the PHRC team. This year was no exception. Rachel Gelman, DPT, joined our San Francisco office to treat patients while Sara Stuart joined our LA office to keep everything running smoothly and efficiently.
With her passion and commitment to pelvic health, Rachel immediately fit right in.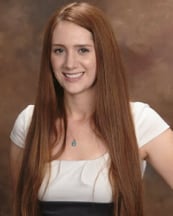 And Sara (along with Buddy Cruiser, her furchild, and now Abbie's second in command at PHRC LA) has quickly become an indispensable member of the PHRC admin team!
We are continuing to expand and are currently interviewing physical therapists for the Los Gatos, San Francisco, and Los Angeles offices. Interested persons may send their resumes to Stephanie@pelvicpainrehab.com.
2014 was also a year of continued advocacy for us. After much hair pulling and hand wringing, we succeeded in selling our book, Pelvic Pain Explained: What Patients and Providers Need to Know to Navigate the Complex Terrain of Pelvic Pain to a major publisher! We couldn't be more excited! We're currently cranking out pages (more hair pulling and hand wringing) and are hoping to be able to share a publishing date with you soon.
Also in the advocacy department, I had the privilege of weighing in on an important issue for the New York Times: the controversy surrounding the ability of ob/gyns to treat male pelvic pain patients. Thankfully, the issue was resolved on a positive note. In addition, I was proud to collaborate with Tracy Sher on an important article about pelvic floor health for UrologicalHealthNews. And for her part, Allison was asked to write a series of blog posts for the HPV and Anal Cancer Foundation. Check out the posts below:
How can Physical Therapy Help with Anal Cancer Recovery
What to Expect from Pelvic Floor PT 
How do I find a Pelvic Floor PT 
Our Top 5 Blog Posts from 2014!
Last, but not least, 2014 was a year of continued growth for this blog. We steadily get about 1200 reads per day, demonstrating the need for reliable information about pelvic health. Want a quick review of the year in blogs, check the list below for the Top 5 Posts of 2014:
How your Vagina is Supposed to Smell
Pelvic Pain and Exercise: General Fitness Tips 
How to Not Freak out During a Flare
Pelvic Pain and Sex: Not Great Bedfellows
HAPPY HOLIDAYS FROM ALL OF US AT PHRC!
Stephanie