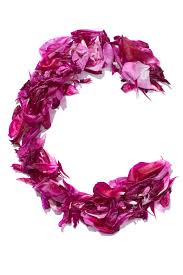 Postpartum pelvic floor rehabilitation is a big part of what we do at PHRC, and a major issue that we treat for new moms involves C-section scarring. In this post, we're going to discuss the issues that can arise as a result of a C-section scar as well as how these issues can be addressed with the help of a PT.
As of 2012, 33% of births ended in C-section. (However, recently published guidelines were aimed at lowering that number.) "C-section" is short for cesarean section, and is the delivery of a baby through an incision in the mother's abdomen and uterus.
These days the most common incision used for a C-section is the "horizontal" or "bikini incision." The incision is cut through the lower abdomen at the top of the pubic hair just over the hairline. Scarring from the incision builds up underneath the incision as well as in the uterus.
Before we discuss the potential problems caused by a C-section scar, let's first take a look at what scar tissue is.
Scar tissue is fibrous tissue that replaces normal tissue after an injury. It's made of the same stuff as the tissue it replaces—collagen. However, the quality of the collagen is inferior to the tissue it replaces. Plus, the tissue is usually not as elastic as the original tissue. It's important to bear in mind that the scar that you can see is actually only the tip of the iceberg as most scars extend deeper into the body than the bit of scar that is outwardly visible.
Now let's take a look at some potential problems caused by a C-section scar.
A common complaint after a C-section is the sensitivity of the scar itself. For instance, it may hurt to lean over to pick up baby or may cause pain with lifting or other positional changes. Standing up straight may be painful as well as reaching over the head.
In addition, the scar may cause a slight postural change, a sort of "pulling forward" that along with a decrease in the support of the back from the abdominal muscles could result in back pain.
But the possible consequences don't stop there. The scarring can cause the adjacent muscles to develop trigger points that refer pain to areas like the clitoris or urethra. In addition, the adjacent connective tissue can become restricted also causing pain. Lastly, the scarring can irritate superficial nerves in the area of the scar.
What's more, the round ligament that attaches from the sides of the uterus to the labia can be caught in scar tissue after a C-section because the incision is also right over the area where the round ligament crosses the pelvic brim. If this happens, a woman can experience labial pain, especially with transitional movements like going from a seated position to a standing position.
Another symptom we have seen with our patients who have had C-sections is that they may have issues with lower digestion such as irritable bowel syndrome or constipation. This occurs because of the tightening created by the scar tissue pulls within the abdominal cavity and thus affects the organs.
The good news is that the problems caused by a C-section scar can be treated with pelvic floor physical therapy. So how does a physical therapist treat a C-section scar?
Most problems caused by C-section scarring can be improved or corrected altogether by making the scar more flexible by manipulating the scar tissue. The more scar tissue is moved and massaged, the softer and more similar to the tissue around it it becomes. This reduces tightness and breaks up adhesions (an "adhesion" occurs when scar tissue attaches to a nearby structure).
So if a scar is pulled in all directions, the body will lay down the fibers of the scar tissue with more organization, and in a similar alignment to the tissues around it. This results in the scar blending in better and behaving more like normal tissue.
What this means during your PT treatment is that the therapist will massage and manipulate your C-section scar and the area around it. Scars (internal and external) can be pushed, pulled, pinched, rolled, and rubbed. (Warning: manipulating a scar can be painful. That's because tissue that has restricted blood flow is super-sensitive to touch, so treatment can be painful.)
But, this is a pain that comes with gain. Ultimately, scar mobilization promotes collagen remodeling, which increases pliability of the tissues and reduces uncomfortable sensations, such as itching or sensitivity.
It's best to start C-section scar mobilization early in the healing process, usually six to eight weeks after the procedure. The reason that early intervention is ideal is because the tissue will respond quickest during this period.
However, the body remodels scar tissue constantly, so your tissues are being replaced with new tissue all the time, just at a much slower rate when scar tissue is older. A PT  can also instruct a new mom on how to perform the mobilization at home if appropriate.
Pelvic floor physical therapy is helpful for all postpartum women regardless of how they delivered their baby. Read more about it in Cosmo magazine and our follow-up post here.
If you have any questions about C-section scarring, please leave them in the comment section or email to [email protected]
————————————————————————————————————————————–
Are you unable to come see us in person? We offer virtual appointments!
Due to COVID-19, we understand people may prefer to utilize our services from their homes. We also understand that many people do not have access to pelvic floor physical therapy and we are here to help! The Pelvic Health and Rehabilitation Center is a multi-city company of highly trained and specialized pelvic floor physical therapists committed to helping people optimize their pelvic health and eliminate pelvic pain and dysfunction. We are here for you and ready to help, whether it is in-person or online. 
Virtual sessions are available with PHRC pelvic floor physical therapists via our video platform, Zoom, or via phone. The cost for this service is $75.00 per 30 minutes. For more information and to schedule, please visit our digital healthcare page.
In addition to virtual consultation with our physical therapists, we also offer integrative health services with Jandra Mueller, DPT, MS. Jandra is a pelvic floor physical therapist who also has her Master's degree in Integrative Health and Nutrition. She offers services such as hormone testing via the DUTCH test, comprehensive stool testing for gastrointestinal health concerns, and integrative health coaching and meal planning. For more information about her services and to schedule, please visit our Integrative Health website page.
[hubspot type=form portal=5059570 id=24d3fa9a-0c8d-4f93-8681-7dae2cecc104]